The holiday period is upon us, and with that comes sweet treats and indulgences. However, children on a sugar rush can be bad for their health, if nothing else.
We at Active Superstars have put together some Christmas themed recipes that you and the children can make together, but are also healthy.

Yoghurt Dipped Oranges
Ingredients
Oranges
Natural Yoghurt or White Chocolate
Toppings
Sprinkles
Skewer Sticks
Greaseproof Paper
Peel orange and place individual orange segments on skewer sticks or cocktail sticks.
Dip the top of each segment into natural yoghurt, or melted low fat chocolate.
Add toppings! Walnuts, ginger, sprinkles or crushed candy cane are great options
Lay them down on parchment/greaseproof paper and place them in to the fridge to wait for the yoghurt/chocolate to harden
Enjoy!
Christmas Tree Treats
Ingredients
Triangle Cheese (Dairylea Triangles works perfectly)
Broccoli
Red Peppers
Cheese
Cocktail Stick
Greaseproof Paper
Use cocktail stick or pretzel stick and pierce through centre of cheese
Rinse and chop broccoli, and coat cheese in these pieces
Rinse and chop red peppers, tomatoes or any colourful fruit to use as decorations
Add a small piece of cheese for the star on top of the Christmas tree!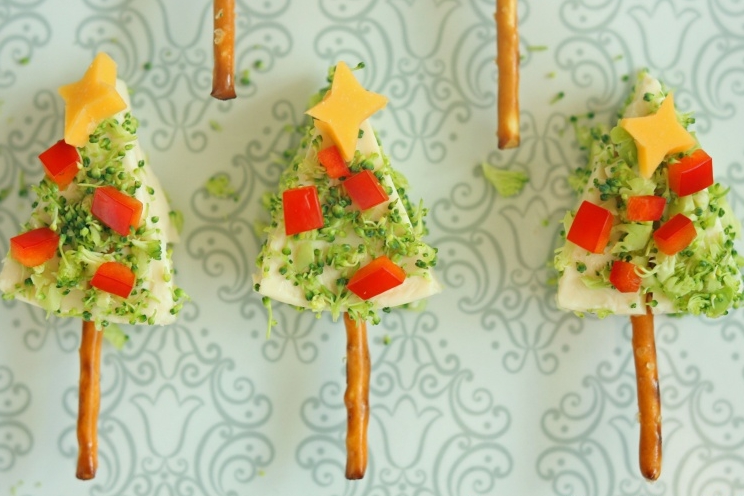 Santa's Hats
Cut green stalk and leaves off the top of the strawberry leaving a flat base
Using a piping bag, pipe cream around the base of the strawberry and on the tip
Chill and Eat
Rudolf Banana Pancakes
Ingredients
2 Bananas
1 Egg
2 Rashers of Bacon (Optional)
Banana
Strawberry for Nose
Mash up 2 bananas and add one egg. Whisk
Pour batter into pan to form one large circle and one small. Make two triangles for ears.
Cook for a couple of minutes until golden and flip to do other side.
Cook two rashers of bacon for antlers (optional)
Place smaller pancake on top of the larger one, two triangles and bacon antlers.
Chop two slices of banana for eyes adding raisins for pupils, and a strawberry for Rudolf's red nose
Enjoy your Christmas Treat!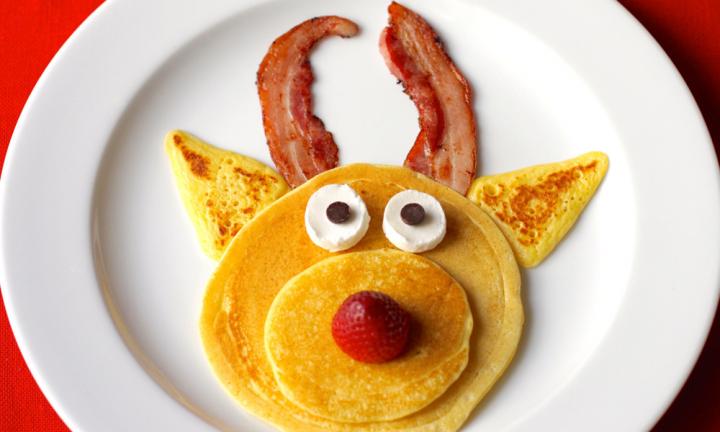 ---
Active Superstars offer fun, sports clubs and half term courses. If you want to engage your child in energising sports, call Active Superstars today on 0121 222 5464 or email info@activesuperstars.co.uk