Active Superstars know how important it is to find the best, most effective cover for your school's PPA time, and how difficult it can be to find sustainable and cost-effective external cover from a reliable supplier.
Active Superstars are a unique sports coaching organisation that gives children of all abilities the opportunity to get active and develop new skills. We use sport and physical activity to inspire children to be active throughout the school day, enhancing their ability to learn. Active Superstars can help you to make the most of your PPA cover by providing professional sports coaches to get your children active.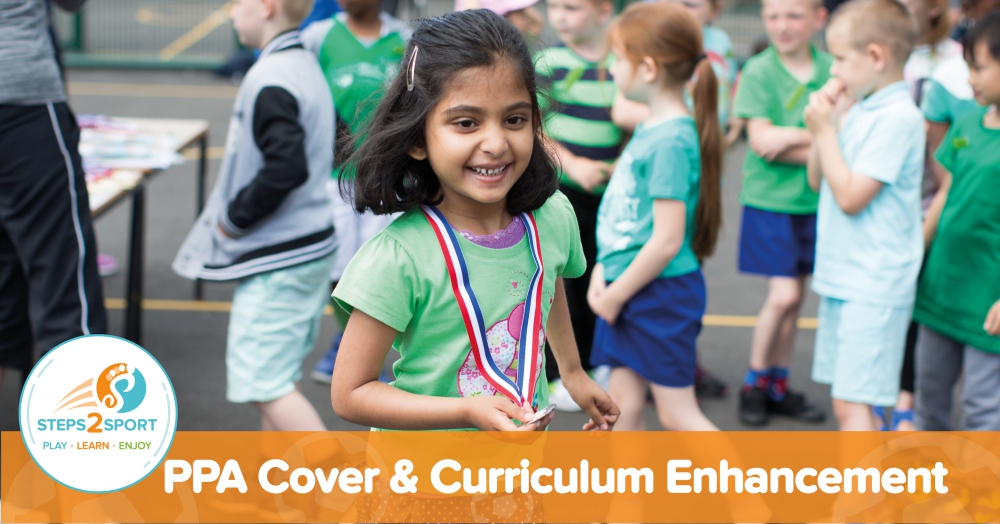 Active Superstars work very closely with schools to enhance Physical Education, assisting schools to reach their set National Curriculum goals and targets, whilst maintaining high standards. We ensure our sessions are planned to make children active for a sustained period of time.
Our coaches remove the pressure and tension, and plan structured sessions to ensure children keep active and learn new skills, whilst participating in a wide range of sporting activities.
Our activities range from net and ball games, gymnastics, dance, invasion games and athletic activities.
Cost-effective and Sustainable
Our services range from full day, half a day and even hourly cover at competitive rates to meet the flexibility schools require.
S2S understand that the budget cuts schools face can make it difficult to get quality provision. Therefore, we can tailor our packages to meet your needs, within your budget. We also offer discounted rates on bookings of three or more days of PPA cover each week.
We are unique, reliable and sustainable.
Active Superstars PPA Cover is Beneficial for Everyone
Not only can Active Superstars PPA cover reduce stress and tension, and help teaching staff to reach their set goals and targets - whilst feeling confident in our services - children will also benefit greatly. Our sessions will boost physical health, increase confidence levels and children will be taught by inspiring role models.
We will help children in any way possible, ensuring they get the most out of each and every session - whether that be physically, emotionally or mentally. Children will learn new skills, take on new challenges and achieve a little more each day.
To find out more about our PPA cover and our school services please contact Active Superstars on 0121 222 5464 or email info@activesuperstars.co.uk