Physical Education focuses on the development and care of the body, ranging from exercise to health and wellbeing. Physical Education is an essential part in a child's development and sets the foundation for an active and healthy lifestyle.
Children should undergo at least 60 minutes of physical activity each day, whether that's all at once in a PE lesson or spread throughout the day. There are a number of ways that schools can encourage and promote physical activity amongst their students during PE classes, lunchtimes and after school sports clubs.
So What are the Benefits of Physical Education in Primary Schools?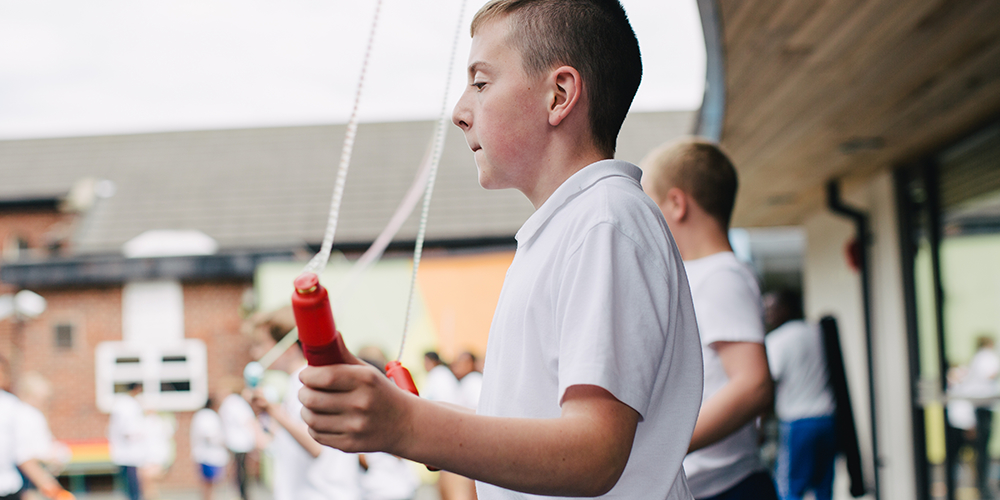 Boosts Physical Fitness
Physical Education will enhance a child's muscular strength and endurance, flexibility and cardiovascular endurance.
Reduction in Stress Levels
Physical activity becomes an outlet for relieving tension, stress and anxiety so it is important children participate in exercise to ensure they do not feel overwhelmed or stressed during school hours. Lower stress and anxiety levels also boost academic results and, therefore, children are more likely to achieve higher in their academics.
Stronger Peer Relationships
Physical Education also plays a key role in improving a child's social development as PE lessons and sports clubs, for example, allow children to socialize with their peers and work with new faces when taking on group activities. Children will have to work as a team to be crowned first place so it is essential they communicate and work together.
Skill Development
Physical activity increases a child's skill development, which helps develop motor skills such as agility, balance, coordination and speed which allows for safe, successful participation in sports.
Support of Other Subjects
Physical Education can also relate to other subjects such as Maths and Science. Children may have to perform physical activities within their science experiments or to work out a maths equation. PE classes will help to refine a child's knowledge throughout the curriculum, overall improving a child's academic levels.
Higher Self-Esteem
PE is vital in improving a child's self-esteem, especially in primary schools as exercise installs a sense of self-worth in children based on mastering new skills in sports. They become more independent, assertive and have more control. Having high self-esteem at an early age is going to heighten how a child sees themselves in the future.
It goes without saying that children need to participate Physical Education regularly, whether that be during school hours or in after school sports clubs to shine in their abilities and to achieve higher academically.
At Active Superstars we offer a wide range of sports services that do just that, such as our Dance and Soccer Academy's, Lunchtime clubs, Breakfast and Afterschool Clubs and Curriculum Enhancement to help teachers improve their PE sessions.
To find out more information, please contact Active Superstars on 0121 222 5464 or email info@activesuperstars.co.uk.