PPA cover provides teachers with valuable time to work on assessments for the children in their class and to plan and prepare their lessons - helping them to provide their students with the best possible education. However, finding cost-effective and reliable cover can be difficult.
Active Superstars know how important it is to find the best, most effective cover for your school's PPA time, and how difficult it can be to find sustainable and cost-effective external cover from a reliable supplier.
Active Superstars are a unique sports coaching organisation that gives children of all abilities the opportunity to get active and develop new skills. We use sport and physical activity to inspire children to be active throughout the school day, enhancing their ability to learn. Active Superstars can help you to make the most of your PPA cover by providing professional sports coaches to get your children active.
Things to look for in your search for PPA cover
When looking for someone to provide your PPA cover, we believe that there are a number of important factors to take into consideration to ensure that you get reliable, good quality cover:
Experience
we recommend that your PPA cover has a minimum of 12 months experience of working in a school environment.
Quality
Make sure that the supplier you chose provides quality lesson plans and ensure that observations are carried out to ensure every child's potential.
Consistency
Check that you will be provided the same cover supervisor for the entirety of the academic year, if children are familiar with them they will likely achieve more and look forward to their sessions.
Reliability
Make sure that your PPA cover company is reliable and has good time management. The last thing you want is for your relief to arrive late, or not at all.
Behavior management
Make sure that your cover supervisor is fully trained in behavior management so that they can adapt to the needs of your children
OFSTED training
Make sure your cover supervisor knows what is expected of them should OFSTED make an appearance at one of their cover sessions.
Ongoing CPD training
Make sure the company that you select to provide your PPA cover carries out regular CPD training with their staff to ensure they are up-to-date with all the latest requirements.
Qualification
When hiring a sports coach for PPA cover ensure that they have a level 2 or above qualification.
Insurance
Make sure that the company you select has suitable public liability insurance.
Active Superstars covers all of these areas, so you don't have to.
The Search is Over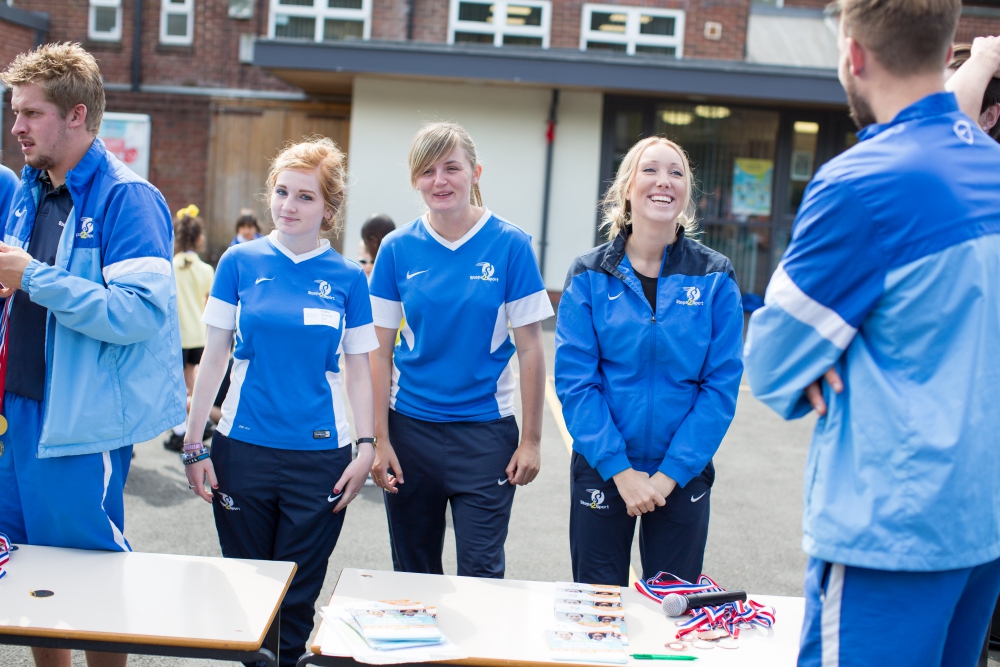 Active Superstars work very closely with schools to enhance Physical Education, assisting schools to reach their set National Curriculum goals and targets, whilst maintaining high standards. We ensure our sessions are planned to make children active for a sustained period of time.
Our coaches remove the pressure and tension, and plan structured sessions to ensure children keep active and learn new skills, whilst participating in a wide range of sporting activities.
Our activities range from net and ball games, gymnastics, dance, invasion games and athletic activities.
Cost-effective and sustainable
Our services range from full day, half a day and even hourly cover at competitive rates to meet the flexibility schools require.
S2S understand that the budget cuts schools face can make it difficult to get quality provision. Therefore, we can tailor our packages to meet your needs, within your budget. We also offer discounted rates on bookings of three or more days of PPA cover each week.
We are unique, reliable and sustainable.
Active Superstars PPA Cover is Beneficial for Everyone
Not only can Active Superstars PPA cover reduce stress and tension, and help teaching staff to reach their set goals and targets - whilst feeling confident in our services - children will also benefit greatly. Our sessions will boost physical health, increase confidence levels and children will be taught by inspiring role models.
We will help children in any way possible, ensuring they get the most out of each and every session - whether that be physically, emotionally or mentally. Children will learn new skills, take on new challenges and achieve a little more each day.
---
Active Superstars can provide cost-effective, fully qualified cover staff allowing teaching staff the time to plan prepare and assess. All of our coaches are fully qualified sports coaches, hold an up-to-date First Aid Certificate, have completed a mandatory Safeguard Course, and have an advanced DBS Disclosure.
To find out more about our PPA cover and our school services please contact Active Superstars on 0121 222 5464 or email info@activesuperstars.co.uk