With the summer holidays coming up, you may be thinking about booking your child a place onto one of the Active Superstars holiday courses. But what do our holiday courses involve? Well this blog post will explain all, and give you an inside view into what your child gets up to at our holiday courses…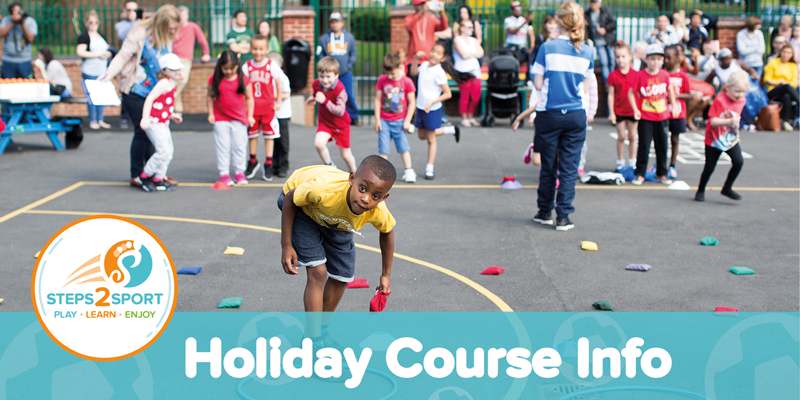 The Day…
8:00am Early Drop off. Children will be registered and will put their bags away. Board games will be played and children will start to meet new friends
9:00am The holiday course starts. Registers are taken again and bags will be put away. Then the fun begins! Children are usually split up into age groups, where they will then do some fun activities. To read what activities your children might take part in, read here.
10:45-11am Snack time for the younger children
11-11:15am Snack time for the older children
12-12:30pm Lunch time for the younger children! Children will sit together and enjoy their lunches, whilst chatting away with their new friends.
12:30-1am Lunchtime for the older children. Again they will sit with their new friends and hydrate ready for an afternoon full of activities
1:00pm activities commence again! These are mixed up so that children aren't playing the same sports all day.
3:30pm the day ends and children will be picked up. Those that are staying for late pick up will play board games and other activities together.
4:30pm late pick up.
Extra: Some venues run a full session Late Pick Up which means they run till 6pm. During this time children will play board games and activities including arts and crafts, as well as time to be sporty.
6:00pm late pick up. The day ends... until tomorrow!
Timings may differ slightly at our various venues, this is just a taster of the day! If you're interested in your child attending one of our Holiday Courses, you can book now here.
Children also receive stickers throughout the day for their hard work. This is a reward, but also motivates them to continue to have good behaviour and continue to reach their potential throughout the day.