We provide outstanding services to both schools and communities. We run holiday courses that allow children to be active during the school holidays.
In this blog post, we have included some feedback from both parents and children, summing up what our holiday courses are really all about and giving you a taster of the sessions and service that we provide.
Feedback from the Children...
So we asked the children the following questions, and here are the answers they gave us in return:
What do you enjoy about Active Superstars Holiday Course?
'Playing with the stacking cups' – Hollie
'Making new friends' – Kennedy
'Everything and I am coming next week too' - Ryan
What's your favourite activity to do at Steps2sport Holiday Course?
'Dodgeball! As it tests skills and we have fun and a good laugh' - Ryan
'Dodgeball as it's a bunch of laughs' - Anthony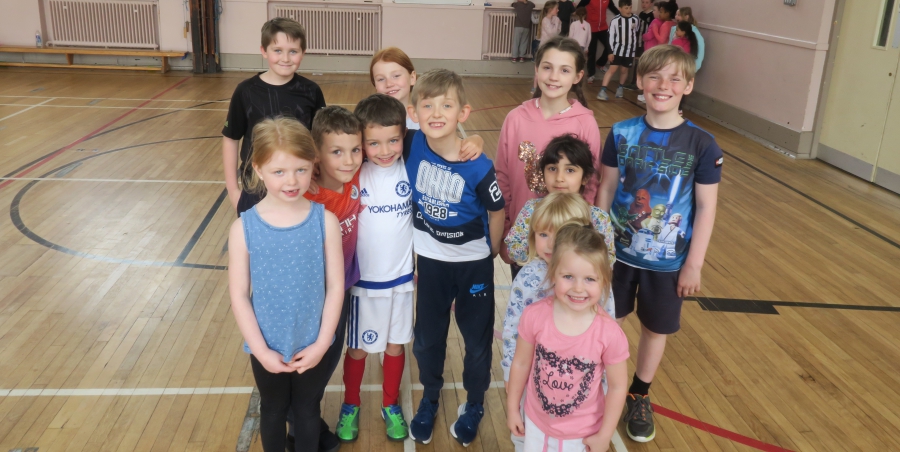 What do you think about the Sports Coaches?
'They're very fun and make us laugh all of the time' - Louise
'They make us have a giggle at lunchtime' - Ryan
'They always choose different people in activities' - Billy
And of course...Would you come back?
'Yes!' – Xavier
'Yes for definite!' - Amy
'Yes and my brother is here too' - Sam
And as for the Parents....
'My children have spent the last four days with Steps2sport and have had a fabulous time. They really enjoyed all the activities and sports and hope that you will come back to the school in the summer as they would love to see you again.'
'My son has been going since he was 6; he's now nearly 11. Staff are great and we've never had a problem.'
'My children had a fantastic week as they always do they love going'
'My daughter loved it. Thank you'
---
Active Superstars offer holiday course during the school holidays, perfect for your child to attend to have fun and get active.
If you want to engage your child in unique, fun, energising sports, call Active Superstars today on 0121 222 5464 or email info@activesuperstars.co.uk